2023 Worthy Brewfest
The Worthy was started with all of the passion and dedication of the ever expanding  craft beer scene.  We've traveled multiple states and even a few countries making some lifelong memories along the way. Many of the touches that make this event so special come from those journeys.
At this event you'll find some of your favorite go to's but you'll also be sure to see some experimental, extreme, firkins, casks, and concept beers!This year we are adding a homebrew twist, with the winning brewer making their beer at Amherst Brewing on their system and serving it as "The Fest" beer next year. Who knows, you might be the first to try a beer from the next soon to be cult followed brewery!
Founded in 1902 by Fred Smith as a billiard academy, Smith's Billiards has stood the test of time as the regions oldest and best known Billiard Hall.
Smith's has just reached the milestone of its 100th Anniversary, and is still going strong. The pool hall caters to pool players of all ability levels, from those who can run the table to those who are not sure which end of the cue to use! Young and old alike will frequent this historic spot, some that may even remember the days when some local and national celebrities like: "Spotball" Charlie, Louis Goldberg, "Big Jack" Serafini, Howard "The Fireman" Knight, Willie "Georgia Boy" Bailey, Louis Richards, baseball renown – Leo Durocher, George Clark and Jimmy "Springfield Rifle" Relihan.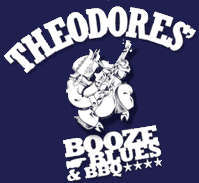 Theodores' BBQ is a 30+ year old Blues club in the heart of Springfield's Entertainment District.  Theos' serves up The Valley's Best Barbeque 7 days a week and their stage features the best in national, regional and local music Tuesday through Saturday.  In 2004 Theodores' was recognized by The Blues Foundation and was names 'Best Blues Club in the Country' with a KBA Award (Keeping the Blues Alive).